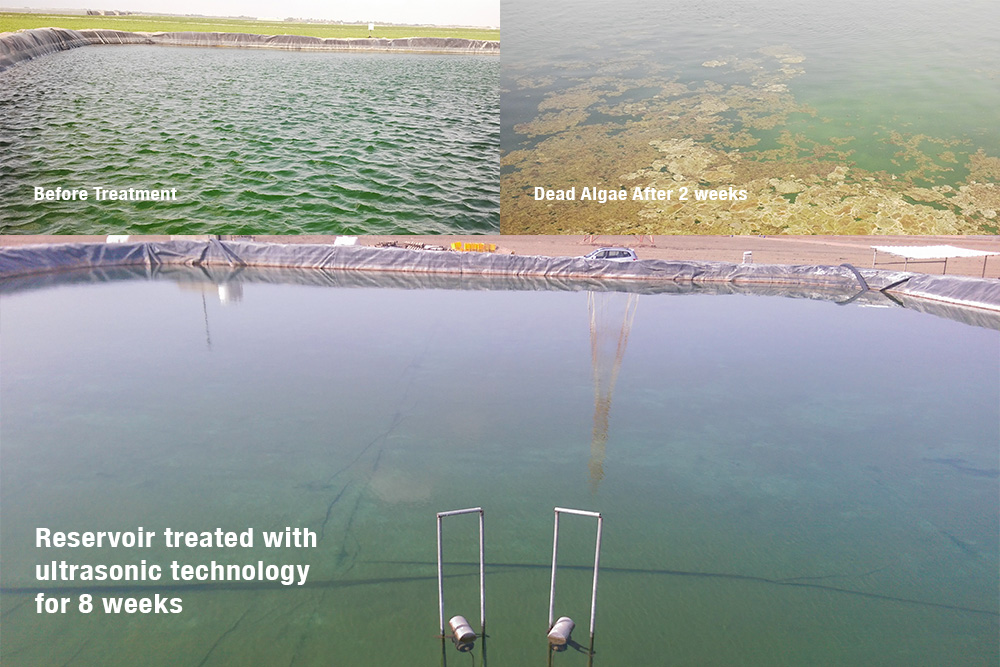 Horticulture & Irrigation
Unser Vertriebspartner und Distributor, Sustainable Soil and Water, wurde Anfang 2014 von Tawoos Agricultural Systems LLC , Sultanate of Oman,kontaktiert.  einer der grössten Produzenten von Früchten und Gemüse in der  Arabian penninsula. Algenwachstum in deren Waservorratsbecken hatte ständig grosse probleme bereitet,  auch für das Bewässerungssystem für die Anbauflächen und man suchte nach einer Chemikalienfreien Lösung um das Algenwachstum zu verhindern und die Algen zu beseitigen.
Ein Smart Commerial 50 L 2 Gerät mit 2 Ultraschallgebern wurde geliefert und installiert um ein Wasserrückhaltebecken in der grösse von 960 Quadratmetern zu behandeln und vor Algen zu schützen.
To read the full testimonial, please click here.