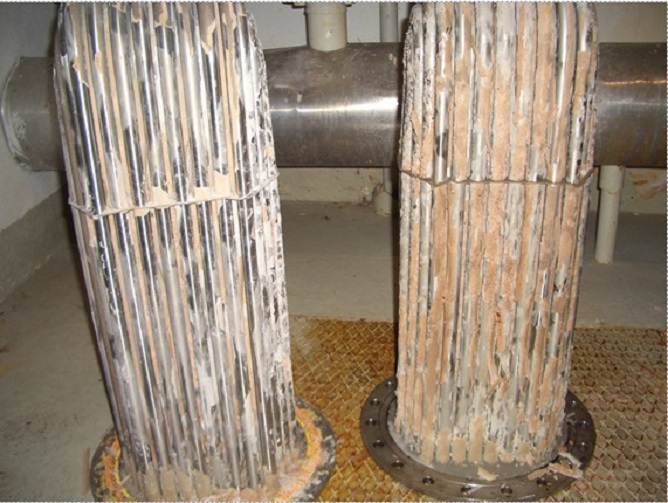 Do you have problems with legionella? Are you experiencing horrendous maintenance costs for your heating boiler due to calcification?? Those days are finally over thanks to Efficient Sonics Ltd.!
Fortunately, there is no more need to regularly heat up the boiler water to prevent the growth of harmful bacteria such as legionella or e-coli. The system also prevents lime-scale deposits and calcification from forming inside boiler and heat exchanger surfaces. The efficient and extremely powerful Smart Heat Units do the job in an eco-friendly manner, without chemicals or energy waste. Ultrasonic transducers are bonded to the heat exchangers and to the outside of the boiler body, avoiding the need to drill into the boiler. This ensures that any warranty on the boiler won't be affected and that you will be able to reap the enormous benefit of our Smart Heat Systems as a retrofit unit.
The ultrasound signal is projected into the boiler body and heat exchangers as required, and travels through any metal components and the boiler water. This drastically reduces germ growth by preventing the formation of bio-film, and also stops any dissolved salts from precipitating out of the water which would otherwise calcify the boiler. The lack of bio-film inhibits the growth of harmful bacteria such as legionella and e-coli. For more information on the most economical and safe way to keep your boiler and it's water in optimum condition, visit our Efficient Sonics - Industrial Heating Systems page by clicking here.