Product Information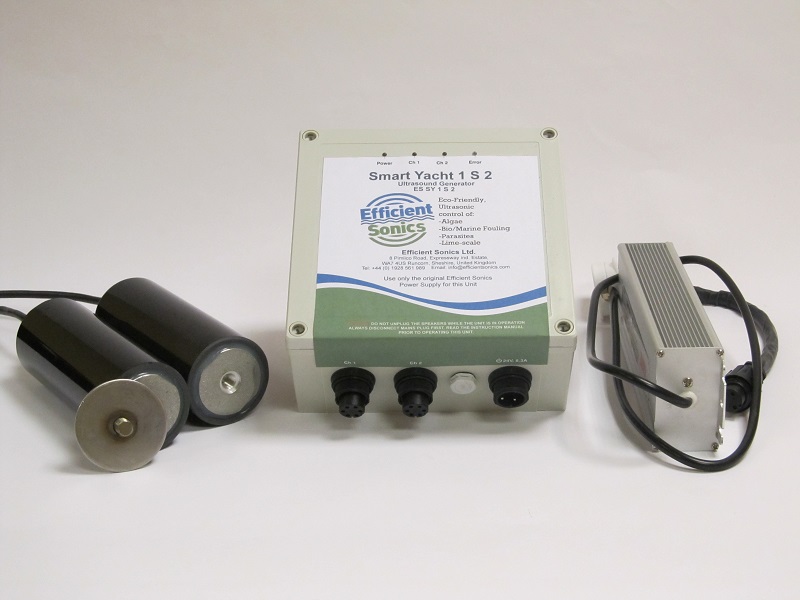 The Smart Yacht 1 S 2 is an eco-friendly and reliable solution for safeguarding your yacht or leisure boat of up to 6,5 - 8 metres, from the expensive damage caused by marine fouling. This model comprises a single control unit with two outputs of 50 Watts and two small transducers, together with an in-board mounting kit and mains power supply. Included is a 24 Volt Mains Power Supply,
Mains ac version: 170 V to 240 V ac, 50 or 60 Hz, or:  100 V to 120 V ac, 60 Hz.
The Smart Yacht 1 S 2 has the unique Smart Tune Technology, which automatically re-tunes the system for optimum performance every 6 hours, or other interval as requested.
A Portable Ultrasonic Meter is available for purchase with this product, so you are able to check the installation and ensure that the system continues to work effectively.
You can purchase this product together with a range of optional extras including extension cables and mounting accessories by contacting us.
Technical Information
| | |
| --- | --- |
| Hull Size | 6,5 - 8 Metres |
| Control Unit Output | 50 Watts |
| Transducer Diameter | 60 millimetres |
| Number of Transducers | 2 |
| Cable Length | 5 metres |
Downloads