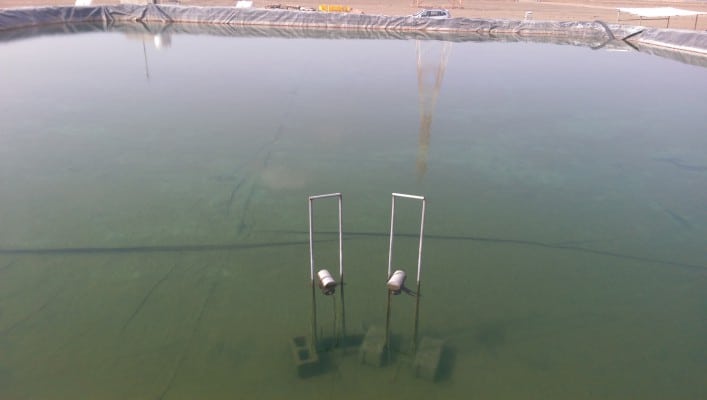 Horticulture & Irrigation
Unser Distributor, Sustainable Soil and Water, wurde Anfang 2004 von Tawoos Agricultural Systems LLC , aus Sultanate of Oman, kontaktiert. Es handelt sich hierbei um einen ger grössten Anbauer von Früchten und Gemüse in den Arrabischen Ländern. Algenwachstum in den Lagoonen hatte viele Probleme mit den Bewässerungsanlagen verursacht und es wurde nach einer Chemiefreien Lösung zur Beseitigung der Algen gesucht.
Ein Hughes Smart Sonic C 50 L 2 mit zweit Tranceducern wurde geliefert um die Lagune mit dem Aussmass von 9600 Quadratmetern zu behandeln. Ein toller Erfolg
Lesen sie den Bericht hier.
Coming soon.